6 Things You Should Never Do at Your Open House in Canada
If you're selling your home, an open house is a great way to generate buzz. You get to present your home while it's looking its best to many buyers at once, creating a sense of excitement and competition that can bring in multiple offers.
Hosting an open house will also net you more money. How much? Research shows that homes with an open house sell for about $9,000 more than similar homes without—and they typically sell seven days faster.
Don't miss out on those benefits by making a rookie mistake. To help you prepare, our expert real estate team has broken down the top six things you should never do at your open house. Check them out below.
6 things you should never do at your open house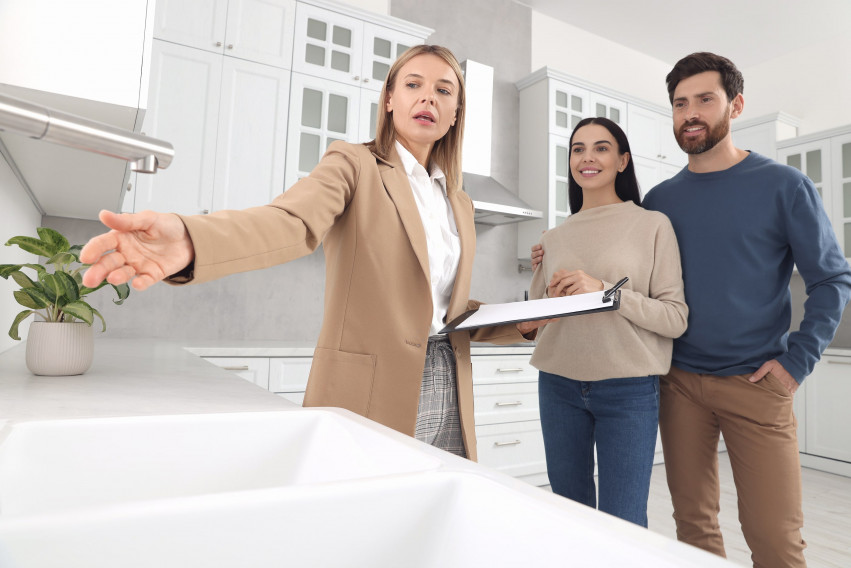 1. Don't attend
This might sound counterintuitive, but the biggest mistake you can make at your open house is attending at all.
If an open house does its job, potential buyers wander around, falling in love with your home by envisioning it as theirs. That's hard to do if the current homeowner is hovering. If buyers feel scrutinized, they're also likely to hesitate before offering feedback that could prove valuable later, and they might not ask questions or engage with your real estate agent the way you want them to.
Attending your open house can also stress you out unnecessarily. What if no one shows up right away? How will you feel if someone has negative feedback or straight up doesn't like your home? These are common occurrences at open houses that don't affect the overall success of the event—but they will bring you anxiety and frustration that you're better off avoiding.
Instead, let your real estate agent show off your home's best features, answer questions, and find the perfect buyer for your property while you take a well-deserved break.
2. Don't schedule your open house at the wrong time
Scheduling your open house on a holiday or at the same time as a popular community event can take it from crowded to crickets.
When should you schedule? Choose a time in the afternoon on the weekend—but avoid overlapping with important local sporting events and highly-anticipated concerts, shows, and festivals. Industry experts agree that 1:00 PM - 4:00 PM is the most successful time block, and scheduling during the spring and early summer is the best move. Spring is typically the busiest time of year for buying and selling homes. The weather is warming up, your landscaping is coming into bloom, and more buyers are entering the market. The spring homebuying season is starting now, so get in touch with your real estate agent and start planning.
3. Don't neglect cleaning and staging
We can't underline this enough. A thorough deep clean and professional staging will generate more interest in your home—and it'll make you more money. A recent home cleaning guide by Homelite reported that deep cleaning and decluttering before selling can provide a 3 to 5% value boost compared to not doing it, and staging is worth even more.
What is staging? Home staging is about minimizing a home's flaws, accentuating its positives, and showcasing its potential with on-trend and flattering furniture and decor. The idea is to give the impression of a modern, move-in-ready property while helping a buyer imagine what a home could be.
Professional staging can cost up to 1% of the home's total price depending on the size and the services you want—but the results are worth it. The Real Estate Professional Magazine of Canada recently reported that staging led to sales of up to 23% over the original list price. Staged homes also sell faster. According to the National Association of Realtors, "staging helps sell homes three to 30 times faster than the nonstaged competition."
4. Don't fill the air with strong smells
Incense, candles, and strong air fresheners are no-gos before your open house, and here's why. In the store, how many candles do you smell that you absolutely love? And how many do you put back on the shelf with a yuck face? According to Psychology Today Canada, scent affects mood and emotional responses—and what we think smells good or bad is extremely personal. It has to do with our associations with certain scents, and even a subconscious negative association can affect our feelings and decision-making process. You want your open house to be as universally positive an experience as possible, so generally speaking, strong smells are best to avoid.
Emotions aside, air fresheners, candles, and incense run the risk of triggering allergies in prospective buyers—and that will not make them want to buy your home. Instead, focus on removing musty odours by deep cleaning your home, shampooing carpets and furniture, and opening the windows.
5. Don't forget to store personal items
It's natural for buyers at open houses to be curious; they want to see your home in its entirety. Visitors might open closets, drawers, cabinets, medicine cabinets, and more during their tour. If there's anything you'd rather not share with the public, it's best to remove it or store it in a secure place beforehand. Common items to put out of reach include mail, important documents like bank statements and tax paperwork, and prescription medications.
While the vast majority of folks who visit your home will have good intentions, it's also worth putting away valuables like jewels, heirlooms, and portable electronics.
6. Don't stress
An open house is a great opportunity, and that's the best way to look at it. Instead of worrying about the details, hire a top-notch real estate agent to handle everything from scheduling to hosting the event to fielding offers when they come in. You take the day off; we'll take care of the rest.
Let's get selling.
If you're thinking about selling your home, get in touch.
Our expert team can't wait to make your sale a success.
Let's go